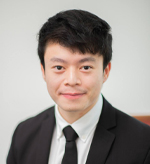 Kevin Liew
Associate Lawyer
"Whatever you are, be a good one." – Abraham Lincoln / William Makepeace Thackeray
Kevin graduated from the University of Durham in 2019 and was admitted as an Advocate and Solicitor of the Supreme Court of Singapore in 2021.
Qualifications
Advocate and Solicitor (Singapore) 2021
LL.B (Hons) (University of Durham) 2019
Diploma in Law and Management with Merit (Temasek Polytechnic) 2014
Certificate in Psychology Fundamentals (Temasek Polytechnic) 2014
Membership
Member of the Law Society of Singapore
Member of the Singapore Academy of Law
Member of the Criminal Legal Aid Scheme
Kevin's Criminal Law Experience
With a passion for criminal law and a penchant for justice, Kevin has been involved in a diverse range of blue-collar and white-collar crimes.
Kevin has handled and assisted clients in the following criminal matters:
Sexual offences (rape, sexual assault, sexual penetration, outrage of modesty, voyeurism)
Hurt offences (voluntarily causing grievous hurt, voluntarily causing hurt, affray, use of criminal force)
Offences against public servants (use of criminal force to deter public servant, voluntarily causing hurt to deter public servant, use of indecent, threatening, abusive or insulting words or behaviour against public servant)
Property offences (armed robbery, theft, cheating, dishonest misappropriation of property, forgery)
Drug offences
Traffic offences
Employment offences
Other offences (mischief, criminal trespass, criminal intimidation, abuse of domestic workers, breach of personal protection order, illegal gambling)
Aside from criminal defence, Kevin has also assisted clients in the filing of police reports and Magistrate's Complaints.
Kevin's Protection From Harassment Act Experience
Kevin has also assisted clients on both sides of the spectrum, the claimants as well as the respondents. Kevin handles such matters with zest – he is quick to appreciate his clients' priorities and effectively guides his clients through practical solutions.
Kevin has handled and assisted clients in the following harassment matters:
Verbal abuse
Cyberbullying
Anonymous harassment
Doxxing
Threats to leak compromising or embarrassing materials
Kevin's Family Law Experience
Kevin understands that matrimonial proceedings can be a stressful experience. Kevin has relevant experience in the following areas of family law:
Divorce
Custody, care and control issues
Division of matrimonial assets
Maintenance issues
Stay of proceedings
Mediation
Kevin's Other Experience
Kevin is a versatile lawyer and has experience in civil litigation such as contractual disputes and personal injury claims.