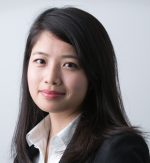 Sheryl Keith Nuqui
Legal Manager
"The best way to predict the future is to create it." – Abraham Lincoln
Sheryl is a Legal manager at M/s Gloria James-Civetta & Co with 8 years of experience. She joined the firm in March 2013 and reports to Ms Gloria James directly. She assists Ms Gloria James and the Legal Associates with several of the firm's highly contentious local and international matrimonial proceedings.
Qualifications
Bachelor of Laws (LLB) (2nd Class Honors, Upper Division) (University of London)
Temasek Polytechnic – Law and Management
Associate Mediator (Singapore Mediation Centre)
Accredited Mediator Level 1 (Singapore International Mediation Institute)
Experience & Expertise
At M/s Gloria James-Civetta & Co, Sheryl deals largely with the firm's expatriate clients in close association with Ms Gloria James. She has extensive experience in highly contentious matters, getting up and trial preparation and assists Ms Gloria James and the Legal Associates in preparing various legal documents such as Legal Opinions, Written Submissions, various Agreements, and Affidavits in various interlocutory applications such as Maintenance, Injunction proceedings, etc and in trial preparations. She is experienced in handling cross-borders matrimonial matters and has assisted Ms Gloria James in several of the firms' cross-borders divorce cases.
Sheryl was also part of the GJC team in the following recently concluded and matrimonial cases:
THL v THM [2015] SGHCF 11; and
TGT v TGU [2015] SGHCF 10.
In THL v THM [2015] SGHCF 11, aside from assisting in the preparation of various Affidavits and Written Submissions, Sheryl also extensively assisted in the getting up and trial preparations. THL v THM is a notable case as it is one of the first few cases that reaffirmed the principles and approach set out in the recent Court decision of ANJ v ANK [2015] 4 SLR 1043 with regard to division of matrimonial assets.
In the case of TGT v TGU [2015] SGHCF 10, the matter was in relation to a father's successful appeal from the Family Justice Courts to the High Court for a Stay of a proceeding filed by the mother for the maintenance of an illegitimate son as she could not pursue her maintenance claim through the Hong Kong legal system in light of the illegitimate son being above 18 years of age. The case has recently been affirmed in the Court of Appeal and has even been addressed by the Honourable Chief Justice' Sundaresh Menon during his Keynote Address at the Family Justice Courts Workshop 2016 on 6 April 2016.
Besides Family Law, Sheryl also has experience and has assisted the firm in other matters relating to civil litigation, criminal litigation, employment law disputes, etc.
Past Experience
Prior to joining M/s Gloria James-Civetta & Co, Sheryl worked for the General Litigation department of M/s Tito Isaac & Co. LLP for two (2) years where she was exposed to various highly complex civil, criminal and matrimonial matters and extensive trial preparations. She also assisted in the firm's corporate department and corporate secretarial department. She has also worked for a corporate firm, M/s Angeline Suparto Law Corporation where she assisted the firm and the firm's associated office in Jakarta, AS Advisory Indonesia on corporate and corporate secretarial matters.