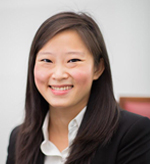 Rebecca Vathanasin
Senior Lawyer
"At a time when a family is spiralling out of control, and things are falling apart, the family lawyer is there to help us regain our balance, hold things together, and then start moving forward. The family lawyer plays a critical role in the process of healing and rebuilding family relationships." – Adrian Tan
Rebecca graduated from the University of Manchester, United Kingdom in 2014 and was admitted as an Advocate and Solicitor of the Supreme Court of Singapore in 2017.
Qualifications
Advocate & Solicitor (Singapore), 2017
LL.B (Hons) – University of Manchester, 2014
Diploma in Business Management (Nanyang Polytechnic), 2008
Membership:
Member, Law Society of Singapore
Member, Singapore Academy of Law
Vice-Chairperson, Young Lawyers Committee (Law Society of Singapore)
Committee Member, Family Justice Support Scheme (FJSS)
Executive Committee Member, Singapore Association of Women Lawyers (SAWL)
Assigned Solicitor, Legal Aid Bureau
Family Law Experience
Rebecca has a passion for family law and takes pride in meeting with clients when they are at their lowest and helping them (and their children and family) move from one stage of their lives to another.
She is experienced in family law and has been involved in conducting hearings in all levels of the Court, including the Court of Appeal and the Syariah Court.
She has successfully represented clients in contentious and non-contentious matters involving local and expatriate clients and some of the cases Rebecca was involved in include the following:
Landmark Court of Appeal case of ADP v ADQ (2012) SGCA 6 which found that the Singapore Courts have the jurisdiction under the Women's Charter to order the division of matrimonial assets and payment of maintenance even if the marriage between parties was found to be void.
UTY v UTZ (2019) SGFC 32 – successfully obtained on order for the enforcement of maintenance (for the wife and children) under the divorce order. The opposing party was incommunicado and had repeatedly evaded payment over the course of 15 years.
UYQ v UYP (2020) SGCA 3 – successfully overturned the decision of the High Court to make an adjustment of 7.5% to the average ratios awarded to parties for the division of the matrimonial assets. The adjustment resulted in a 7.5% decrease in the client's share of the matrimonial assets and conversely, an unjustified 6.5% increase in the spouse's share of the matrimonial assets. Following an appeal on the matter, the adjustment was reversed and the division was reverted to the ratios that the High Court had originally determined.
VMA v VMB (2020) SGFC 88 – successfully resisted an application to set aside a by-consent Order of Court (pertaining to ancillary matters). The adverse party had alleged, inter alia, a dissipation of assets on the part of the client. On hearing arguments made by counsel, the Court dismissed the application and the accompanying allegations.
Rebecca is always patient and willing to listen to her client's personal issues as she knows that a divorce is not an easy time for them, and that they may not always have someone to talk to. She believes that giving her clients the emotional support will also give them the confidence and courage to move on to the next stage of their lives.
Rebecca also believes strongly in collaborative practice and is always keen to work together with Parties in finding the best arrangements for them and their children.
She routinely advises clients on the following:
Contentious and non-contentious divorces
Annulment of marriage
Children custody issues
Spousal and child maintenance applications
Division of matrimonial assets (including third party interests)
Pre-nuptial and post-nuptial agreements
Separation agreements
Variation of Family Court orders
Personal Protection Orders
Lasting Power of Attorneys
Rebecca's Bankruptcy Experience:
In one of her earlier firms, Rebecca acted for and advised clients on the annulment of a bankruptcy orders and the setting aside of Statutory Demands.
Other Experience:
Rebecca has also worked on civil matters in the past, issuing demand letters and commencing applications in Court for the recovery of bad debts.
In her free time, Rebecca enjoys taking on pro bono cases and volunteering with various legal clinics. Outside of work, Rebecca is a fur-mom to a sausage dog as well as a cat. She also enjoys travelling and hopes to drive overland from Singapore to Europe in the future.